Start of main content
As a society, we're facing some of our greatest challenges. From climate change to resource scarcity, we must find solutions that enable a sustainable and robust future. These require innovative ideas and engineering teams must play a key role in delivering them.
In his President's Address, Dr Gopi Katragadda will share his thoughts on how AI and engineering are critical in achieving a future where sustainability, jobs, and progress are achieved in harmony.
Gopi will host industry experts and explore how AI can support engineering teams to solve the challenges that matter. They'll address some of the common myths surrounding AI and consider how humans and machines can collaborate for the greater good. By embracing innovation and technical advancements, engineers can lead the way in delivering a resilient future.
Free to attend, in-person guests can benefit from a variety of engagement opportunities with Gopi, AI industry experts, competitor organisations, like-minded professionals and much more. The talk will also be broadcast live at 7pm on YouTube. Link available soon – watch this space.
Running order
| | |
| --- | --- |
| 6:30pm | Doors open, welcome refreshments |
| 7pm - 8:10pm | Welcome and Gopi's speech |
| 8:10pm | Talk closes |
"My advice to young engineers would be to stay curious, never stop learning, and embrace challenges as opportunities for growth.
"Seek mentors and collaborators, and don't be afraid to take risks. Engineering is a dynamic field with the potential to change the world, especially in achieving sustainability, jobs, and harmonious progress."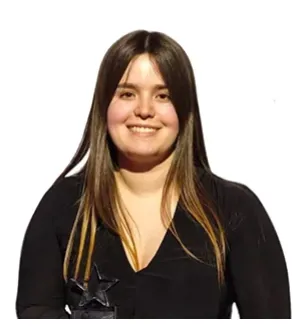 Because it's important to 'pay it forward'
Thanks to her IET bursary supported by the IET's Futures Fund, Molly's confidence has blossomed and she's excelling in her degree apprenticeship.
The Futures Fund raises money to support the next generation of engineers. The demand for engineers is high. And growing. Yet we're falling short of the number of qualified engineers needed.
As a registered charity, the IET relies on the generosity of our members and the engineering community to invest in the next generation of engineers through our education and awards programmes.