About Sir Julian Young KBE CB FREng CEng FIET
Sir Julian Young retired recently from the Royal Air Force (RAF) after 40 years of Service as an Engineer Officer.  In his last post he was Director General Air within the Defence Equipment & Support (DE&S) organisation in the Ministry of Defence (MOD).
In this role he led some 2,265 military and civilian specialists and was responsible of putting to work some £3.7 billion annually on equipping and supporting all of the MOD's fixed-wing aircraft.  In this role he concurrently was a member of the Air Force Board and the RAF's Chief Engineer.  He also had an MOD-wide role as the Defence Engineering Champion.
Throughout his long career, Julian held a variety of in-command, manpower policy, operational, engineering, training, logistics and staff appointments, including Project Team Leader for the Harrier GR7/T10 fleet and on the Support Helicopter Force (Falkland Islands, Cold War Germany and Gulf War I).
Julian's first degree was in Air Transport Engineering, and he is a Fellow of the Royal Academy of Engineering.  He is also a Governor of Bath College and a Trustee of the RAF Charitable Trust.  He was awarded a KBE in 2020, a CB in 2013 and an OBE in 2000.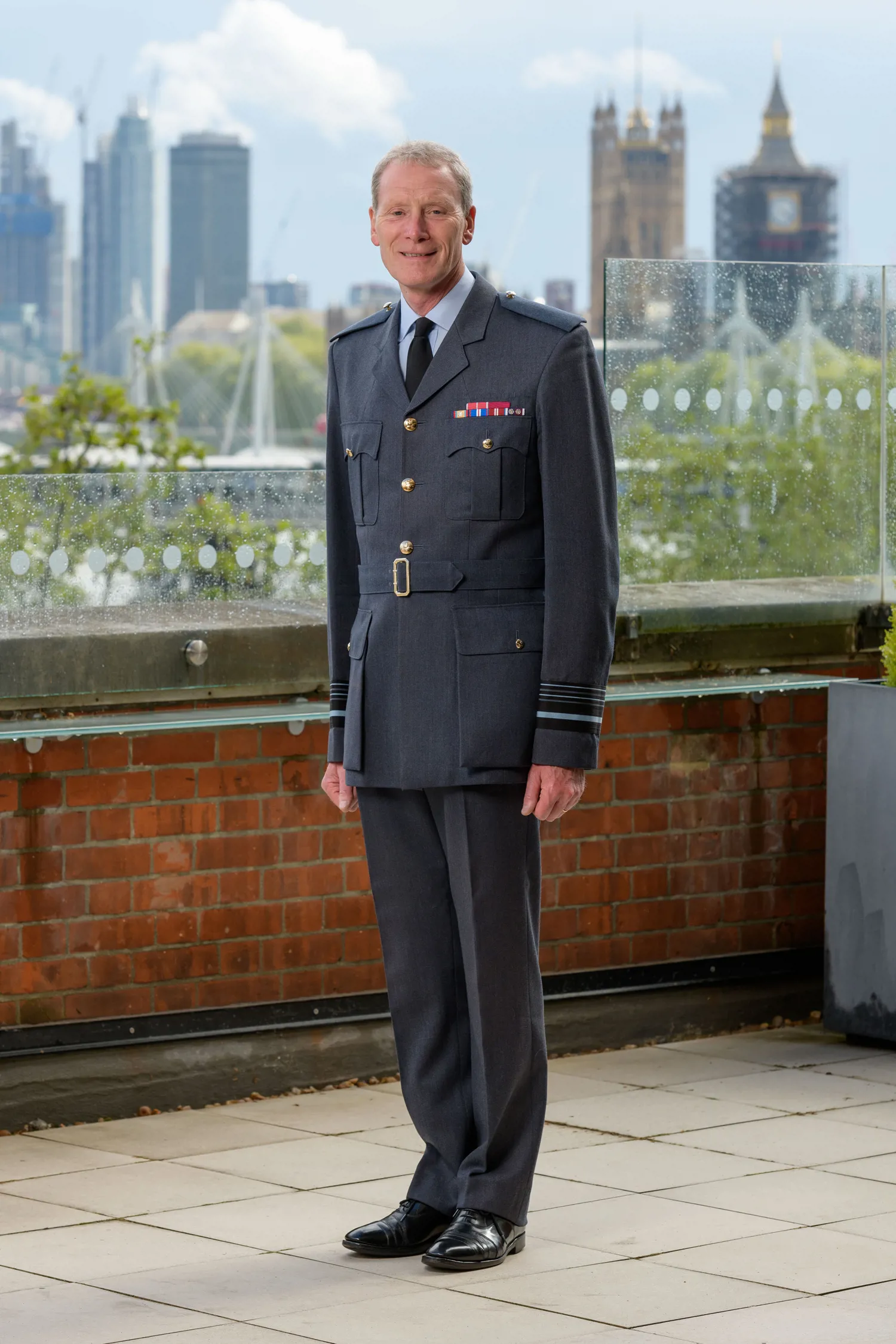 <!—Lead forensics script -->