150 years of difference makers
The IET President's Address
8 October 2020
Watch on demand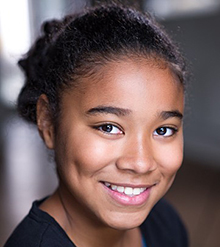 Introducing your co-host
Elise Tan-Roberts is one of the presenters of FYI, the Sky News children's programme.
She was also the youngest person ever to be admitted to Mensa, at the age of two years and four months.
Your questions answered!
What would you most like to ask Danielle and our guest difference makers?
Send us your questions and they will answer as many as they can during the broadcast and will be available on the YouTube chat afterwards.
Use the hashtag #AskProfDan to send your question via Twitter, Facebook or Linkedin.